Salem Football team gets a new head coach
Coach Mark Hall is the new head football coach
Due to the departure of previous head coach, Marcus Johnson Williams, Coach Mark Hall has stepped up to lead the football team. Coach Hall, previous assistant coach, took the head position in August. The new energy he brings to the team on and off the field is electric.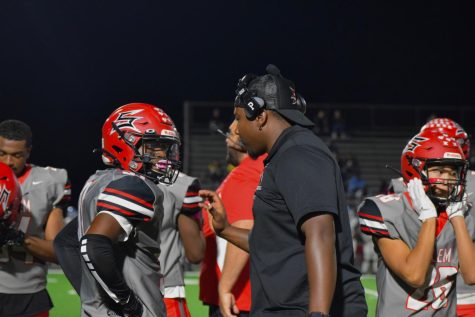 Coach Hall serves as a leader and role model. He is focused on helping young adults make sure "they're doing what they're supposed to" and that they are putting academics first and sports second.
¨I like him as the coach and he changed the team to a winning team,¨ said senior Dwan Skinner. 
Coach Hall changed the program playbook and play calling and his changes are working. The offensive side of the ball has been putting up high numbers making us challenging to beat.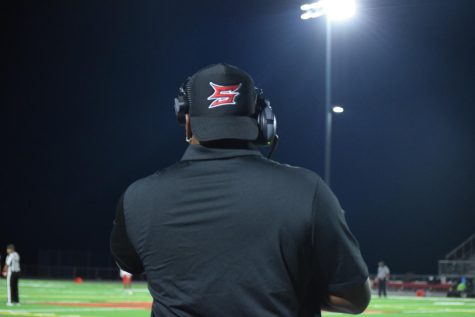 ¨He's a good, cool, stable coach, and ever since he stepped up we started winning by 30,¨ said senior Jahrell Walton.
The team's current record is 5-1