Learning languages is lit
How staff and students feel about language courses
Learning a new language helps students become better learners and more culturally aware. That might be one of the reasons why Salem offers so many different language classes, and another reason why Virginia Beach City Public Schools currently requires language credits for the advanced diploma. 
"Students should be required to take a second language class, not just for an advanced diploma but also for a standard diploma," said Japanese teacher Nora Benedict. "It helps students be better global citizens and appreciate different cultures."
Senior Andrew Gross also believes in the importance of of language study.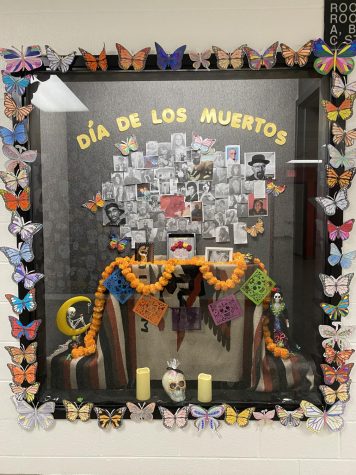 "I feel language classes really do challenge the student, not only to learn the material well, but to take studying to a new level of memorization and commitment," said senior Andrew Gross.
But there's another question surrounding language classes. How helpful are they in learning the language?  
"I didn't know anything about Japanese before I came into Japanese class," said senior Jiselle Arevalo. "I watched shows that were in Japanese, but I didn't pick up on anything. So I can definitely understand stuff a lot better now."
Commitment to studying is crucial in a language class..
"I didn't fully commit myself like others did, and me failing to learn the material in a proper time really messed me up," said Gross. "The class helps you become more fluent, but the main thing that makes you fluent in a language is the work you put in when you aren't asked." 
The goal of language classes is not necessarily to reach fluency, but instead to introduce students to a language and culture.
"In the classroom, students learn the basic skills and build the foundation that will help them 'survive' in the real world or continue studying," Benedict said. "We assess students on how well they perform using the language, not really how proficient they are since they are trained in limited and controlled situations – the classroom."
Whether they aim for an advanced diploma or not, students should consider taking a language course because it improves their learning and teaches them about other cultures. Also, it can just be a fun experience.
"I really enjoyed my language class," said Arevalo. "I enjoy my teacher, my classmates, and just everything about it."