Record breaking Michael Kelley
Kelley signs to run at VMI
Senior Michael Kelley began running his sophomore year and has continually been in the top finishers.
"By far my favorite part of being on Salem track and cross country has been watching myself and my teammates succeed," said Kelley. "It sounds cliché, but putting in hard work and effort and watching it pay off is one of the best feelings ever. I am blessed to have been given the opportunity to run with such amazing teammates."
Previous Cross Country coach Roger Hopper, has been working with Kelley since his sophomore year and continues to coach him outside of school. 
"When Michael showed up for cross country his sophomore year, I could tell right away that he would find success," said Hopper. "He was always very determined and eager to learn, and did everything asked of him. He faced many of the usual challenges that new runners encounter, like shin splints and other injuries; in fact, Michael seemed particularly injury-prone, and sustained more than his fair share of injuries, but he was dedicated and committed himself to overcoming these obstacles, and soon enough he had progressed beyond these typical new-to-running speed bumps to become a successful runner."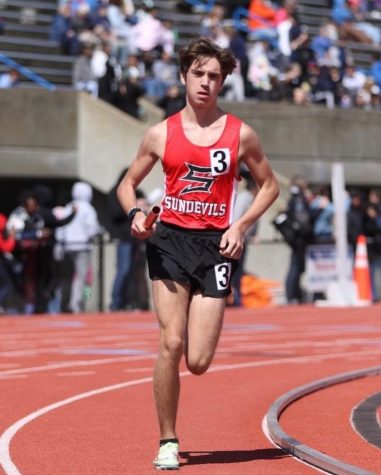 Kelley lists Hopper as one of his biggest motivators along with his girlfriend senior Alyssa Cramlette.  
"Hopper taught me how to fall in love with the sport and the value of putting in 100% every single day," said Kelley. "Alyssa is always there to support me and has been my #1 fan since the beginning. I am also extremely grateful for my parents' support."
Kelley will be attending the Virginia Military Institute (VMI) to continue running track and cross country at the Division I level alongside his brother, who is currently a Junior at VMI.
It was actually Kelly's brother who inspired him to start running.
"My brother actually forced me to go with him to an Ocean Lakes practice the summer after freshman year, and would continue to bring me along every day for the rest of summer," said Kelley. "I found a love for running, and decided to continue working by joining Salem Cross Country and Track. I will be forever grateful for my brother creating such a massive difference in my life, even if it was incidental."
Coach Hopper is extremely proud of Kelley's accomplishments.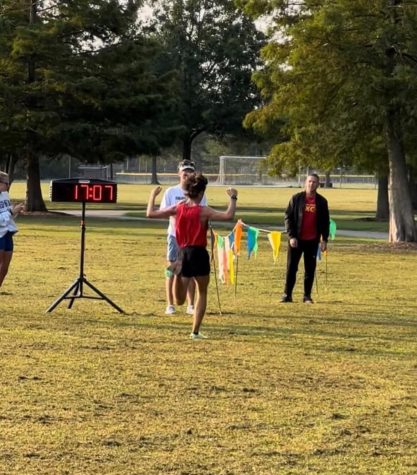 "My proudest memories of Michael come from his exemplary leadership skills," said Hopper. "As team captain, he did a great job keeping the team in line – few on the team were nearly as focused as he – and most importantly he led by example, giving his all every practice and meet, and showing others what we're all capable of if only we put the work in to become the best versions of ourselves."
By adhering to these principles, Kelley was able to achieve a fantastic set of personal best times, including a 4:49 1600m, 10:43 3200m, 7:13 2000m steeplechase, and 17;07 cross country 5k, all of which are in the top six or better in Salem history. 
"He also punched his ticket to States as part of the 3rd-fastest 4 x 800m relay team in Salem history during outdoor track last year," said Hopper. 
If you want to follow Kelley's track career keep an eye out for the freshman star at VMI next fall.