2022 Alumni becoming and inking expert
Madison Washington is an apprentice tattoo artist
Madison Washington graduated with the class of 2022 and- quickly decided to pursue a career as a tattoo artist.
"I've always toyed with the idea of being a tattoo artist ever since junior year when I was looking at cool art careers without the need for college," said Washington.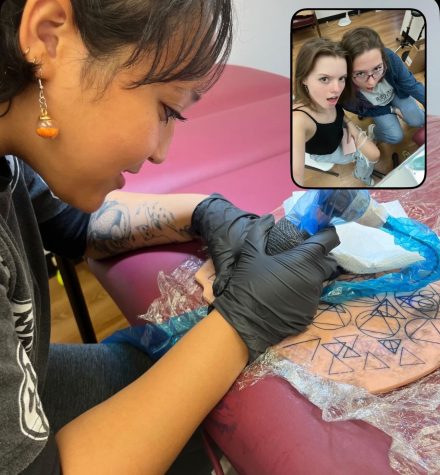 About six months ago, Washington began her new journey as a tattoo apprentice at Inkcredible Tattoo. During this time, she has practiced and learned countless new things about tattooing. 
"I love the world of body modification so using my skills to make lasting pieces on people's skin is an amazing concept to me," said Washington.
Finding an apprenticeship isn't always easy, but if you put in the hard work it is possible. 
"Finding an apprenticeship can either be a long, difficult task or it could fall in your lap like what happened to me," said Washington. "Usually, with a good portfolio, a resume, and ambition, one can go from shop to shop trying to find a licensed tattoo artist to take them under their wing."
Washington believes that becoming a tattoo artist gives her the opportunity to fully be herself.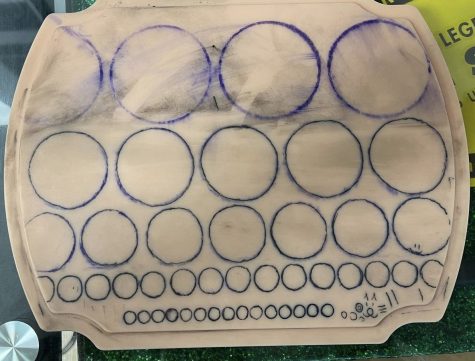 "I like how I can be who I want, say what I want, and dress how I want. I am finally turning into the person I've always wanted to be, having found an environment I really thrive in," said Washington. "I also love how much my mentor, Mattlock Lopes, genuinely cares about me making it in the world and has full faith in me"
Washington says she has become a much stronger, more confident person.
"If anyone in high school is thinking about tattooing, build your portfolio and have a variety of work," said Washington. "Draw from observation, work on conceptual work, try different mediums and styles. Variety is important, especially if one wants to go into a field where they have to cater to client requests."
Some might find tattooing easy, but it can have its challenges. 
"Toughen up buttercup. The real world can be harsh," said Washington. "High school is like a cushion, where everyone holds your hand. When you break into the real world, and especially if you want to be in the tattoo scene, you cannot be very sensitive and let things stick under your skin."