Track Captains
The leaders of the boys and girls track teams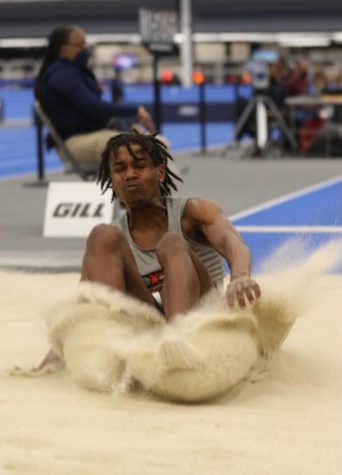 Senior Jordan Fielder: 
Q: What are your expectations for the team?
A: "I think we will be good this year. We have a lot of athletes who are performing well and everyone is ready to compete."
Q: Is there pressure with ending last years season top 30 in the state?
A: "No, not really, it's more of a reminder that I have more to push for because we're going to end this season in the top 10."
Q: Do you believe the boys track team will be able to defend their regional title to make it three years running?
A: "It's gonna be rocky, but I know that we're gonna be able to compete again and defend our regional title."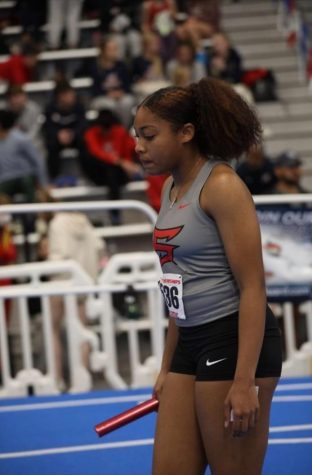 Senior Deonni Frederick:
Q:  Do you believe this is the year that girls compete for a regional title?
A: "I believe if we continue to work hard and push ourselves, we will have a good chance in competing for the regional title."
Q: What is it like being top 10 in the state and USA top 25 in the 55m Hurdles? Is there pressure?
A: "It feels amazing, it makes me push harder at practice and gives me confidence and gives me confidence when I complete. There is a lot of pressure because at any moment that title could be taken away."
Q: Are you looking forward to competing at a higher level?
A: "Yes, I am looking forward to completing at a higher level. I think knowing that I can be competitive at a higher level will allow me to push myself harder at the high school level."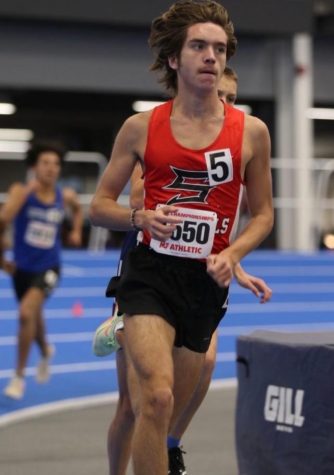 Senior Michael Kelly:
Q: How do you feel the long distance team will compete this year?
A: "I think the distance team is going to do extremely well this year. We lost a lot of important runners who graduated, but plenty of others have stepped up to fill that gap. We're really relying on some of the newer guys to go crazy so the boys team can be indoor champions."
Q:Do you think the track team will be able to live up to the hype?
A: "I think our team will be able to live up to the hype. It's an uphill battle without some of our senior runners, but we're growing extremely fast."
Q:Do you believe you will surpass Draven's record?
A: "And honestly I have no idea, but I'm working really hard. Right now he has about 20 seconds on me. I'm hoping to bring down that gap to 10 or so seconds within the next few weeks and then hopefully drop the hammer and take the record."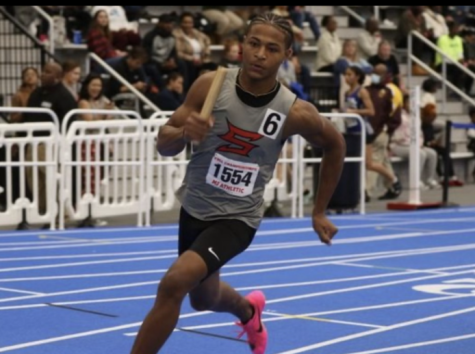 Sophomore Emmanuel Taylor:
Q: Being an underclassmen how does it feel to be state top 50 in the 50m hurdles?
A: "I am extremely humbled to be top 50 in the state, but I know I could do better, I'm currently striving for top 25."
Q: Do you enjoy competing more in football or track and why?
A: "I love football, but I enjoy track more because of how much of a challenge it is and how competitive everyone is."
Q: How do you feel about the 4×2 teams, do you think you guys will be able to place in states?
A: "I feel like our relay team is decent at the moment, but with a little more improvement I believe that we will make states."