The holiday movies students enjoyed over the break
Sitting down to watch a movie is a tradition many families share during the holiday season, but which movies are the most liked? Students were surveyed on what their favorite holiday movie is. 
"Honestly, I think I picked Polar Express because I didn't watch the other options as much as I did Polar Express," said senior Trent McGarrigle. "However, it also stuck out to me because of the surreal and absurd animation style of the movie."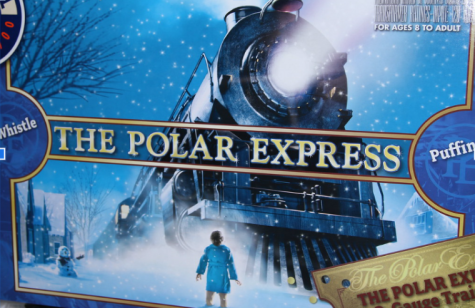 Junior Luci Elmquist chose Elf.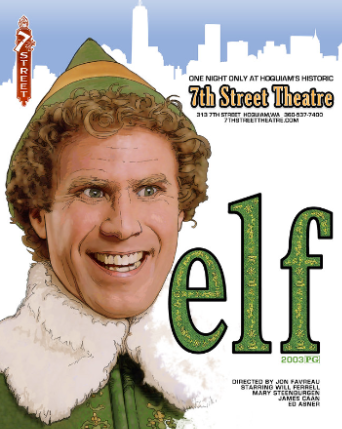 "I picked Elf because my dad loves it and we have to watch it a million times," said Elmquist.
junior Logan Strader chose the Grinch over Elf.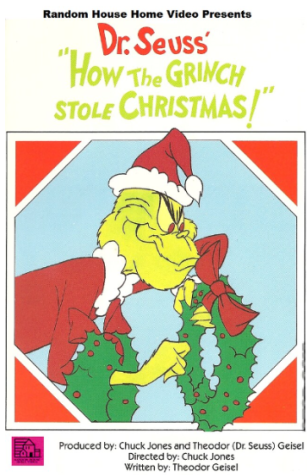 "I picked the Grinch because it's my favorite, and it's an interesting movie," said junior Logan Strader. "It has lots of life lessons. I aspire to be the Grinch."
Senior Bee Duffy also chose the Grinch because she likes Jim Carrey's acting and she likes comedies.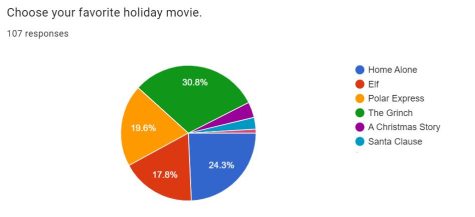 Home Alone, The Grinch, Elf and Polar Express were the top four holiday movies that were picked in the survey. The most popular holiday movie overall was the Grinch. The least popular movie was The Christmas Story. Watching a holiday movie with family, friends, or even by yourself can bring holiday cheer and joy for the season or any time of year.