Mr. Borte's Workshop Wonders
Diverse Technology Foundations Projects
In most classes around school, the teachers are the ones doing the educating. However, in Mr. Jason Borte's Technology Foundations class, the table is turned.
"It's kind of a maker space, so each student has the opportunity to come up with a project of their choosing and take full control of what they learn and how they learn it," said Borte.
Here are some example projects:
Origami Installation by senior Kelsie Sharp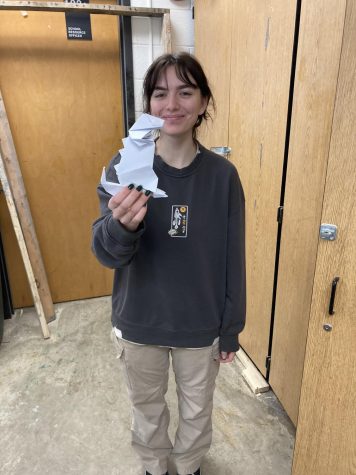 "My friend made me a bunch of origami animals and I thought it was cool, so I started making them and then decided to make a project on origami. I like how challenging it is, I've definitely failed a few times." – senior Kelsie Sharp
Skateboard Desk and Chair by junior Thomas Benko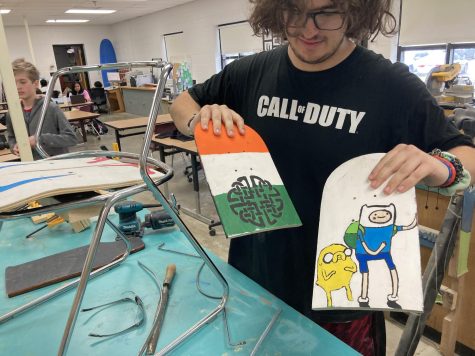 "I just needed a desk and saw a skateboard and thought it couldn't hurt to try a new thing. I've gotten to paint stuff from my childhood and family, just kinda having fun with it. It's been about a month, I want to get [the chair] done by next week. The table's gonna be the hardest part." –junior Thomas Benko
StarWarts Video Game by sophomore Jose Katikala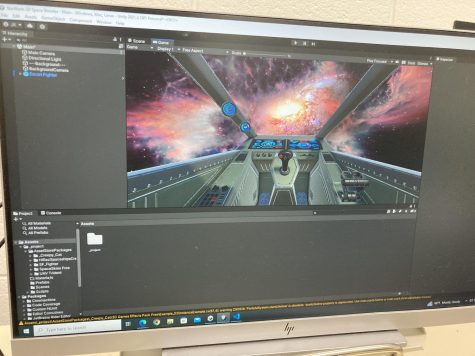 "I enjoy the coding part, I have an interest in programming, so if I could become a programmer that'd be great. It'll probably take another two months." – sophomore Jose Katikala
Rhythm Game by freshman Thomas Tougas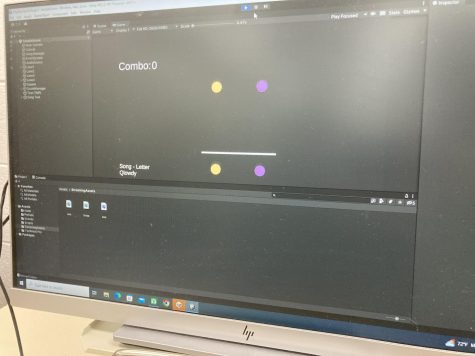 "I play a lot of video games. I'm enjoying charting the notes for the song, but it does take a long time because you have to make sure everything matches with the beat, so it takes a long time." – freshman Thomas Tougas
Crochet Blanket by senior Nancy Willis-Whiteside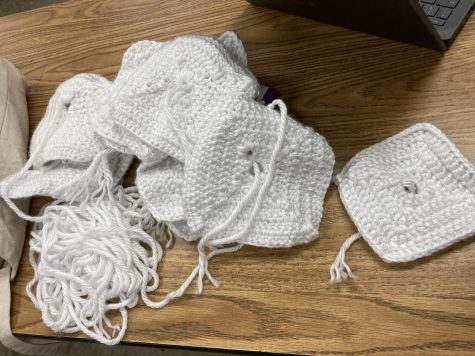 "I'm just trying it out, I thought it would be really cool. I saw it on Instagram and wrote on my Christmas list that I wanted a crochet set. Crochet is very peaceful, very calming. I struggled with the technique." – Senior Nancy Willis-Whiteside
Two Rats Animation by freshman Evelina Satink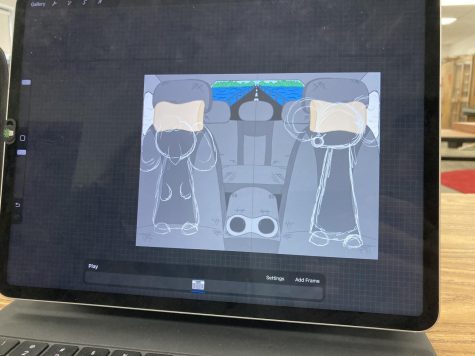 "I was interested in becoming an animator when I was little because I enjoyed watching animators do their thing. I got into animation a few years ago, but never had a big project to do so I thought this class would be a good opportunity. I think it's really fun. I like how people can tell stories through animation, especially when there are no words because you can interpret the meaning. Finding motivation is hard, sometimes I come in and do not want to draw. I also struggle with time management; sometimes I'm adding too much detail or not spending my time wisely in class." – freshman Evelina Satink
Electric Guitar by freshman Morgan Chalk
"I've always been interested in guitars. My dad has been playing since before college so I picked that up from him. I've also always had a niche for building things and repairing guitars so I decided to combine these skills and make my own. I like having to use my brain and this project is definitely doing that." –freshman Morgan Chalk
Borte's Tech Foundation classes truly have some exceptional projects this year. If you'd like to see some of these student projects in person, come to the Student Exhibition of Learning after school on May 11.