Ezra Decastro games for a grade
Senior Ezra Decastro creates gaming content across platforms for his passion project
  Through videos and shorts on YouTube, Instagram reels, and Twitch streams, senior Ezra Decastro is combining all of his favorite things about content creation in his passion project for Dual Enrollment English. 
"My passion project is making content on the internet of my passions with the purpose of trying to make someone smile or laugh," said Decastro.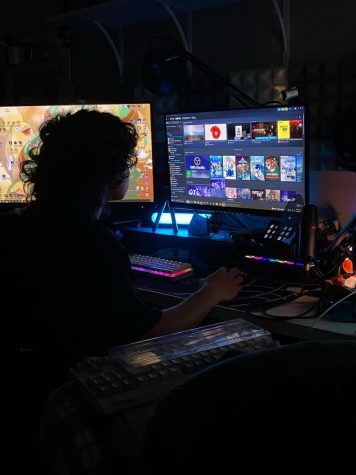 Decastro's inspiration for his project runs deep, beginning with his childhood exposure to video games through his dad and sister. 
"Growing up, I wasn't the best at playing video games, so I would often have my dad or sister play them for me while I watched them," said Decastro.
Watching family play games turned into watching creators on YouTube play games, and his love for it only grew.
"I spent a big portion of my day to day watching big and small YouTubers to consume my games. I would watch IGP, Blitzkreigsler, Draegast, Razbuten, Jacksepticeye, and Markiplier; the list can really go on forever," said Decastro. "Over time, my passion shifted from games to the content creators themselves, because with YouTube, there is a connection between the creator and their community that never fails to bring lessons, virtues, and joy from each video."
This connection that creators make with their viewers is inspiring, now fueling the progress of Decastro's project.
"So many videos have very special memories linked closely to them, and oftentimes I find myself watching older videos to relive [those memories], and if this is the sort of feeling I get from watching my favorite youtubers, I want to have a similar effect on my audience."
Though he makes content across several platforms, "YouTube is the main source that all the content gets funneled into," said Decastro. 
Decastro posts to his YouTube channel monthly, his first video published December 18th, 2022. He frequently streams on his Twitch channel, pulling from those streams and posting highlights.
Out of the content he's uploaded, he is most proud of his first published YouTube video, titled "I MODIFIED a Keyboard For My Dad," in which he did exactly that. The demanding process taught him valuable skills in editing videos and managing his channel.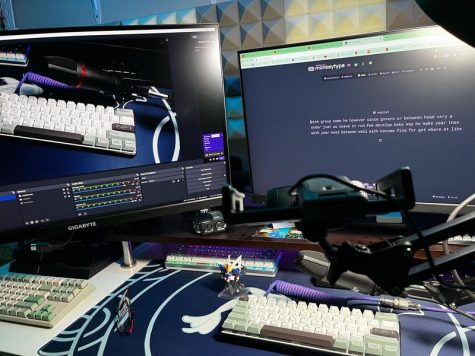 "It took three school day afternoons filming myself modifying my dad's keyboard and three sleepless nights editing the footage together," said Decastro. "Since this was my first video, many corners were worked around as I had to learn how to use the editing software and use the resources around me to film and make a thumbnail, all while sticking to a deadline of uploading a week before Christmas."
Meeting his deadline, Decastro felt accomplished.
"The video performed decently as my first video made for this project, with 330 views and a handful of comments, it set the tone for the pacing of my videos moving forward, especially in my editing style," said Decastro.
Currently, Decastro has streamed over 49 hours on Twitch with 15 followers. With 67 subscribers, Decastro has amassed over 2,200 views on Youtube across four videos and ten YouTube Shorts. His most watched video, "FPS Title: Bad Business" recently broke 1,200 views, making it the most watched video on his channel.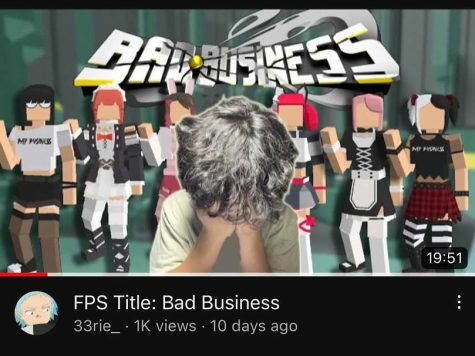 Though his channel is growing fast, his goal is simple. 
"I wanna make someone smile with my style of humor," said Decastro.
Don't hesitate to check out Decastro's YouTube and Twitch channel, as his passion is clear in the quality of his content, and he will continue to upload beyond the timeline of his project.