If you can't play nice, play Lacrosse
Lacrosse is the newest sport to it our fields
After years of being absent from the school's spring sports season, a boys and girls high school lacrosse team has finally been formed. The teams were created through the tireless efforts of the coaches and other committed athletes who went out of their way to recruit potential players through various means, including social media, morning announcements, and even in bathrooms.
"We were recruiting in the bathroom with flyers for a good week or two before official practice started," said sophomore Blake Mccung.
The boys are led by Head Coach Cory Garner and Assistant Coach Julius Kemp, while the girls are led by Head Coach Ronnie Schule and Assistant Coach Sandi Dittig.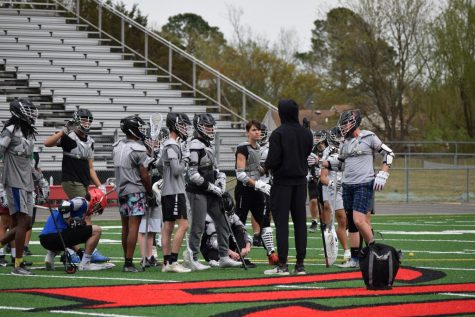 The coaches made use of social media to get the word out and recruit. Some students were hesitant to join at first, but after the coaches explained the benefits of playing sports and being part of a team, many decided to give it a try.
The formation of the teams is a significant step forwards for our spring sports program, and both teams are gearing up for their first game of the season. The players have been practicing hard for the past few weeks, and they are excited to represent their school on the field.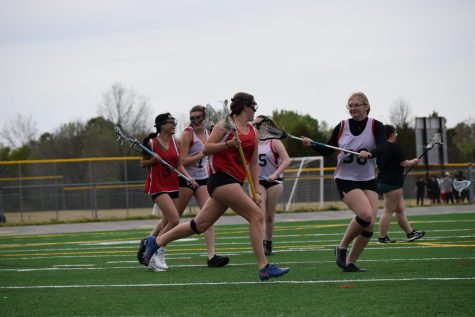 "Not all of us have played lacrosse before so we have a lot of new people," said junior Jersey Phelps. "But all of us are very determined and everyday we learn something new. No matter if we win or lose we all are going to be a team together in the end."
The girls' team captain, junior Nicole Byrd, expressed her excitement about the season ahead. She stated that it's been a long time coming and that the team is ready to show everyone what they're capable of.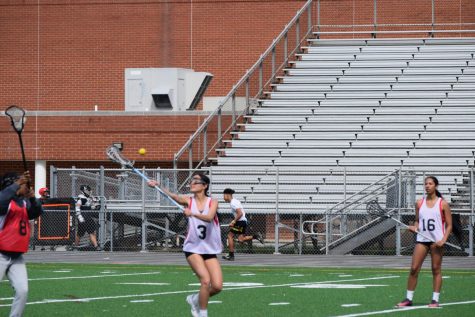 The boys, even without a team captain for the moment, echoed Byrd's sentiments, adding that they were just as thrilled to see the girls' team formed.
"Come out! Just have fun. Be yourself, if you don't make it the first time, just keep trying," said Byrd.
The teams' formation is not only a victory for Salem, but for the sport of lacrosse in the community. It provides an opportunity for students to learn new skills, be a part of a team, and build lifelong friendships. With the first game just around the corner, both teams are ready to showcase their skills and make history.