00Salem: The Last Mission
What you need to know about prom 2023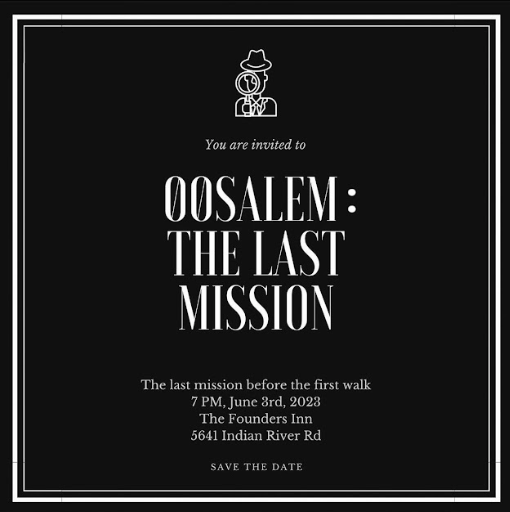 Ready to dance the night away at prom? Here are the facts you must know before the event!
On June 3rd, 2023, students will gather at The Founders Inn and Spa, from 7pm-11pm. With the theme of "Spy, the last mission before the first walk," expect balloons, streamers, string lights, and black decorations. 
"Because our theme is 00Salem, we think It would be fun to dress in the style of a high class espionage agent attending a gala," said class co-sponsor of 2023, Lacy Krell.
They will be serving light refreshments like appetizers, iced tea, lemonade, water, and mini desserts. Although there will be snacks, it is suggested that you go out for a nice dinner either before or after the dance. 
While at the dance, you can count on numerous fun activities like a photo booth and an outdoor area with a garden, where you can walk and get fresh air.
"We are planning a night of intrigue and espionage!" said Krell.
Class of 2023 is also planning a spirit week so get ready for some fun dress up days.
"The theme this year is really unique," said class co-sponsor of 2023, Victoria Macoul. "I love seeing everyone get dressed up!"
Krell is also very excited about the event.
"I am so excited to see this idea come to life," said Krell. "I believe it may be the best prom yet!"