The Blue Angels have been around since 1946, and, according to Flight Leader Alexander Armatas, they "represent the United States Navy and Marine Corps to audiences both at home and abroad as [they] showcase the excitement, precision, and power of naval aviation."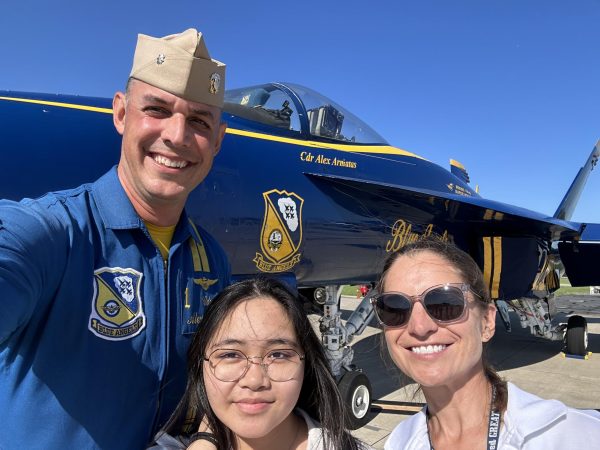 It is a grueling job. Pilots only get one day off a week: Monday. After their Monday off, they spend Tuesday and Wednesday practicing in Florida. Thursday, they transit to airshow sites and plan out their checkpoints before practicing more on Friday. Saturday and Sunday, they do flight demonstrations before flying back home.
"We're like a traveling circus. We just pick up and roll," said Armatas. 
Pilots and their support teams spend countless hours training and preparing before they ever perform in a show. 
Story continues below advertisement
"We take 135-140 fights before ever performing for an audience," said Armatas. "We practice for about five months before our first show, and then we're on the road for about 300 days a year after that."
Though the Blue Angels team originally started as a conceptual flight team with the sole purpose of trying to raise civilian interest in planes and aviation, they have become much more. Not only that, a majority of the current Blue Angel pilots have close ties to Virginia. 
Lieutenant Commander Christopher Kapuschansky is from Yorktown. He graduated from York High School in 2007.
Lieutenant Amanda Lee studied at Old Dominion University in Norfolk, where she earned a Bachelor's degree in biochemistry.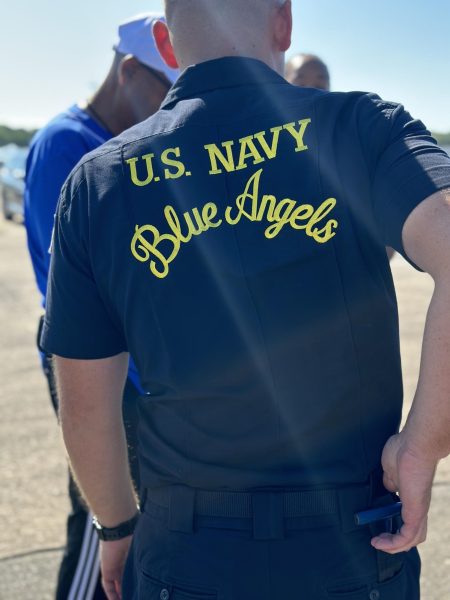 Captain Jackson Streiff is a native of Omaha, Nebraska, but upon graduation from college was commissioned as a Second Lieutenant in the United States Marine Corps and relocated to the Marine Corps Base Quantico in Virginia. Major Joshua Soltan and Captain Samuel Petko have also been stationed at Quantico.
Lieutenant Commander Gregory R. Jones completed a master's degree in business administration from Liberty University in 2018.
Lieutenant Philippe A. Warren grew up in Williamsburg, Virginia. He attended the University of Virginia and graduated in 2014 with a Bachelor of Science in biology. Afterward, he attended Eastern Virginia Medical School, where he earned both his commission as an Ensign in the U.S. Navy and his M.D. 
The pilots do not work in isolation. They have over 100 support staff who help keep them flying safely. Many of their support staff are also Virginians.
Airman AM1(AW/SW) Sam Smith is a member of the Blue Angel's Quality and Assurance crew. He grew up in Red Mill and went to Kellam High School. His job entails maintaining the structural safety of the planes as well as compliance and safety.
Known for their impeccable team coordination and graceful flight maneuvers, the Blue Angels have become a group worthy of respect and admiration.
Lieutenant Commander Kapuschansky wants readers to know that becoming a pilot is a difficult process, "but don't give up. It's a rewarding career."
"I hope those who attend the Blue Angel shows recognize just how much commitment and professionalism the marine core possesses," said Kapuschansky.
The 2023 Oceana airshow will take place on Saturday, September 16th, and Sunday, September 17th.
 Make sure you plan a visit to the Oceana Naval Air Station to catch a glimpse of these amazing pilots..